Welcome to TEMPRO
Leaders in Temporary Floor, Carpet & Surface Protection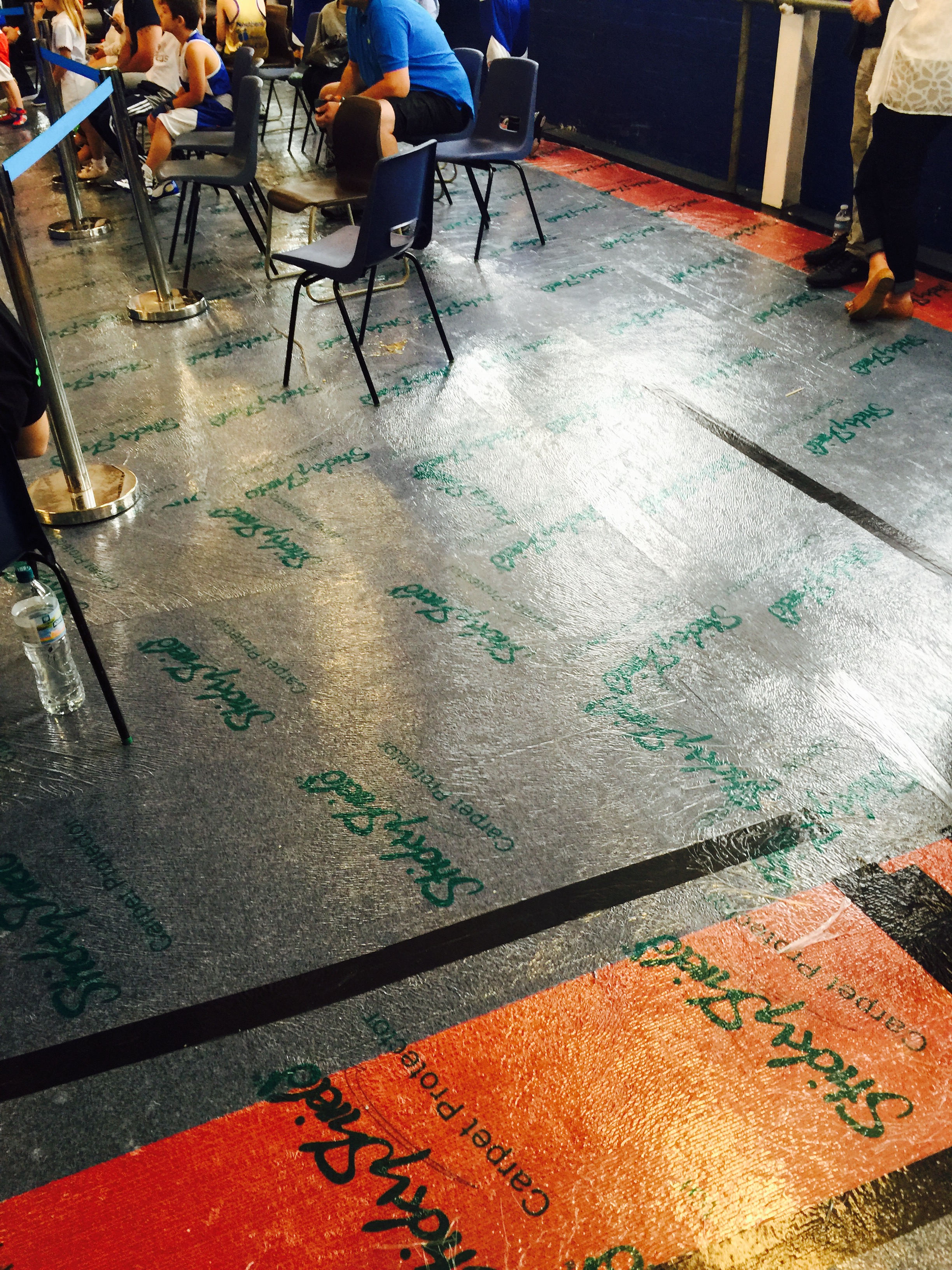 Buy Correx ® & Temporary Floor, Carpet, Window & Surface Protection direct from Tempro
Welcome to TEMPRO®
Leaders in the supply of Temporary Floor, Carpet, Window, Glass & Surface Protection Materials and Temporary Floor Coverings
Stop the mess and damage caused when any type of building or refurbishment is taking place with our wide range of proven Floor, Carpet, Window and Surface Protection Materials
We always supply proven brands where possible at very competitive prices, backed up with our Price Guarantee*
Our range includes;
- Sticky Shield® Self Adhesive Peelable Low Tack Protection Films for Carpets, Hard Floors, Hard Surfaces, Windows & Glass, suitable for Marble, Vinyl, Real Wood, Tiles, Natural Stone, Laminate, Porcelain (not pure wool), Sanitary Ware, Kitchen Work Tops and Cupboards and much more
- Correx ® (corex) Corrugated Plastic supplied in Sheets and on the Roll. Supplied in Standard and Flame / Fire Retardant to LPS 1207 LPCB Regulations. Custom print available! Make to your required size. Similar to the coroplast brand, also referred to as twinwall polypropylene sheet
- Builders Board® is Unique - Super Heavy Duty and Spill Resistant!, an incredible 1.2mm thick and even safe for fork lift trucks....job done!
- Rhino Board medium duty floor protector, 100% spill proof, quick and easy to unroll
- Rhino Fleece Floor Protector, this felt based floor protection has a peal-able adhesive one-side and polythene the other, totally spill proof and impact resistant

Many more products available.. Please give us a call NOW on 01268 768 768.. We are here to help you!
Did you know one of the largest costs in both time and money during any type of building, refurbishment or construction projects is caused by having to replace damaged surfaces?

Whether it's damage from a dropped tool onto a marble, ceramic or real solid wood flooring, or maybe paint, plaster, chemicals and grout spillages drying to kitchen worktops and windows, the cleaning up and repairing process can be a painful and time consuming task. Not to mention the money spent replacing the material if it can't be repaired.

Most contractors and Builders hate both Preparation and cleaning-up, they simply want to "get the job done" as fast as possible and move onto the next job...

However this attitude is the cause of huge financial loss to companies, contractors and individuals across the globe. You would be surprised how many construction companies do not prepare and protect their clients surfaces before commencement of the building, construction or refurbishment project

Our range of Temporary Floor, Carpet, Window and Surface Protection Materials are innovative and extremely quick to use. With our products you can prepare large areas very quickly, allowing you to get on with "your job" straight away. Plus with all surfaces protected, you can work much quicker

Trust Tempro® to remove the huge costs and inconvenience of Damaged Surfaces

No more miserable, time consuming clean-ups! Simply remove your Tempro® Surface Protection to reveal a perfectly clean and undamaged surface

So there you have it, for super quick preparation and super quick clean-ups, choose Tempro® . Your time is better spent on "what you do" and your money is better spent on Tempro Surface Protection instead of costly clean-ups and replacement of Floors and Surfaces

Add a professional touch to your company; protect your clients Floors & Surfaces every time

Looking for Temporary Floor Covering? We've got it covered! Call 01268 768 768 NOW - We are here to help you
Have you tried Zip Wall or Visqueen Wall? Keep the dust out when making a mess with our fantastic Temporary Polythene Wall Systems!
Buy Correx ® Sheets and Rolls direct from Tempro in both standard and Flame Fire Retardant to LPS1207 LPCB Building Regualtions


Send us an email!
Sales @ tempro . co . uk

or Call 01268 768 768 now, we'd love to hear from you...